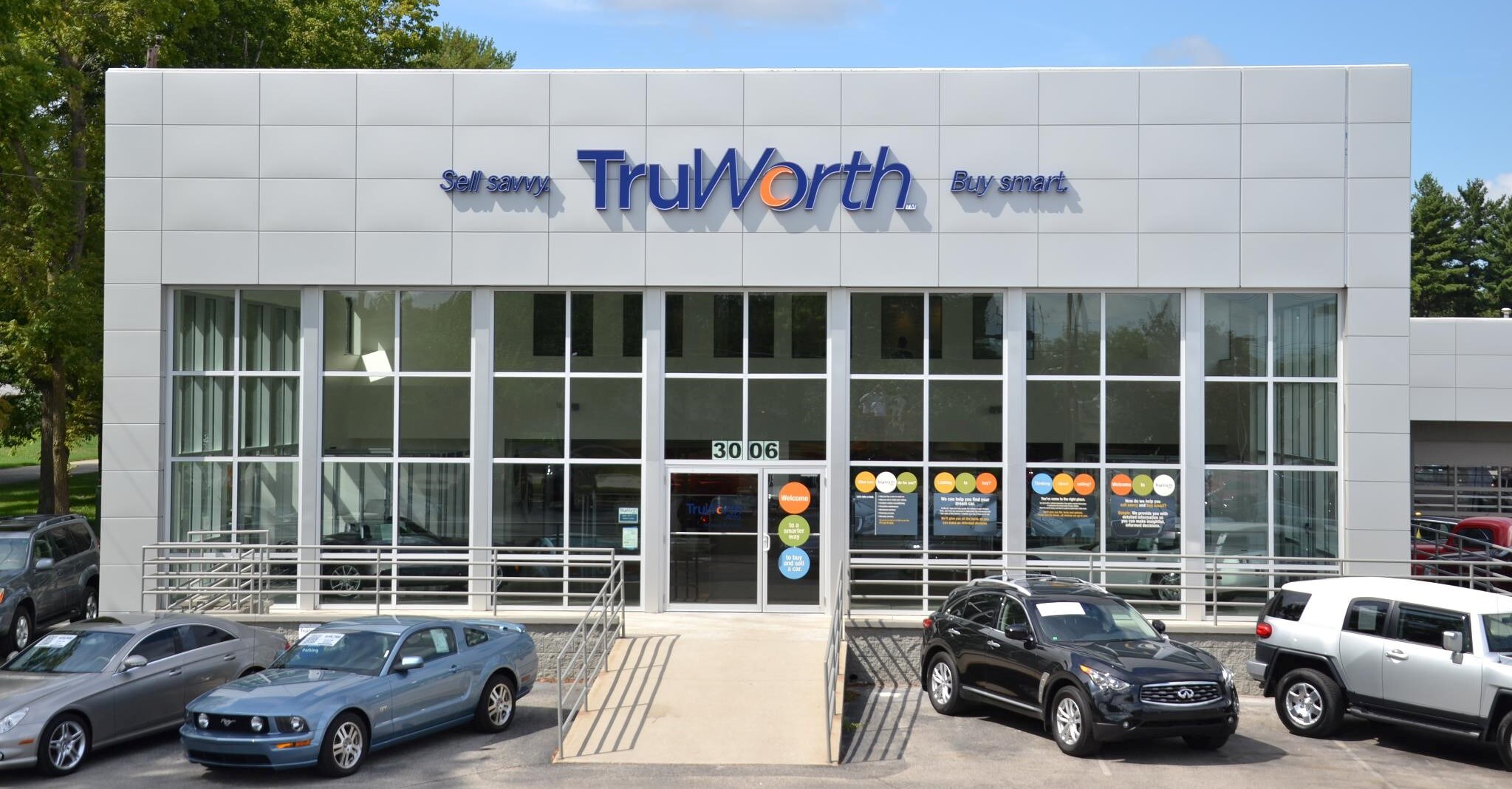 TruWorth Auto was founded in 2011 out of a need to truly simplify the car buying and selling process.
For decades, dealerships have had a buying process centered on their needs, not the customer's needs. Pricing games, lack of credible research, a non-transparent process and a high-pressure environment were all things that you had to endure to buy or sell a vehicle.
The old dealership model is outdated.
You as a customer are savvier than ever. We know that and more importantly, we appreciate that!
That's why our business model at TruWorth Auto is designed to put the power in your Hands. We go out of our way to make sure you actually enjoy the buying and selling process.
Here are some of the key ways that makes TruWorth Auto completely different than anyone else and why that's good news for you:
We're TIME EFFICIENT -- Wouldn't it be awesome to get the deal you want in 30 minutes or less? We can make that happen.
Complete TRANSPARENCY at every step. Whether its Condition, Pricing, Financing or just general CAR KNOWLEDGE, we excel at the DETAILS!
Different CULTURE recruited for a different purpose. We create a culture designed to educate and help, not just SELL!
No reason to HAGGLE. We will SHOW you how you have ALREADY WON with our below market PRICED-TO-MOVE inventory.
HIDDEN FEES? Not here -- No Dealer fees, Doc fees, Dealer handling, Vehicle prep charges, or any other fees with no benefit to YOU.
Our NON-COMMISSIONED Sales Staff SERVES you -- That means you buy what you want, not what someone wants to sell you.
We're the only ones that will pay you TWICE for Selling ONE vehicle.