HOME DELIVERY | GUARANTEED PRICING NATIONWIDE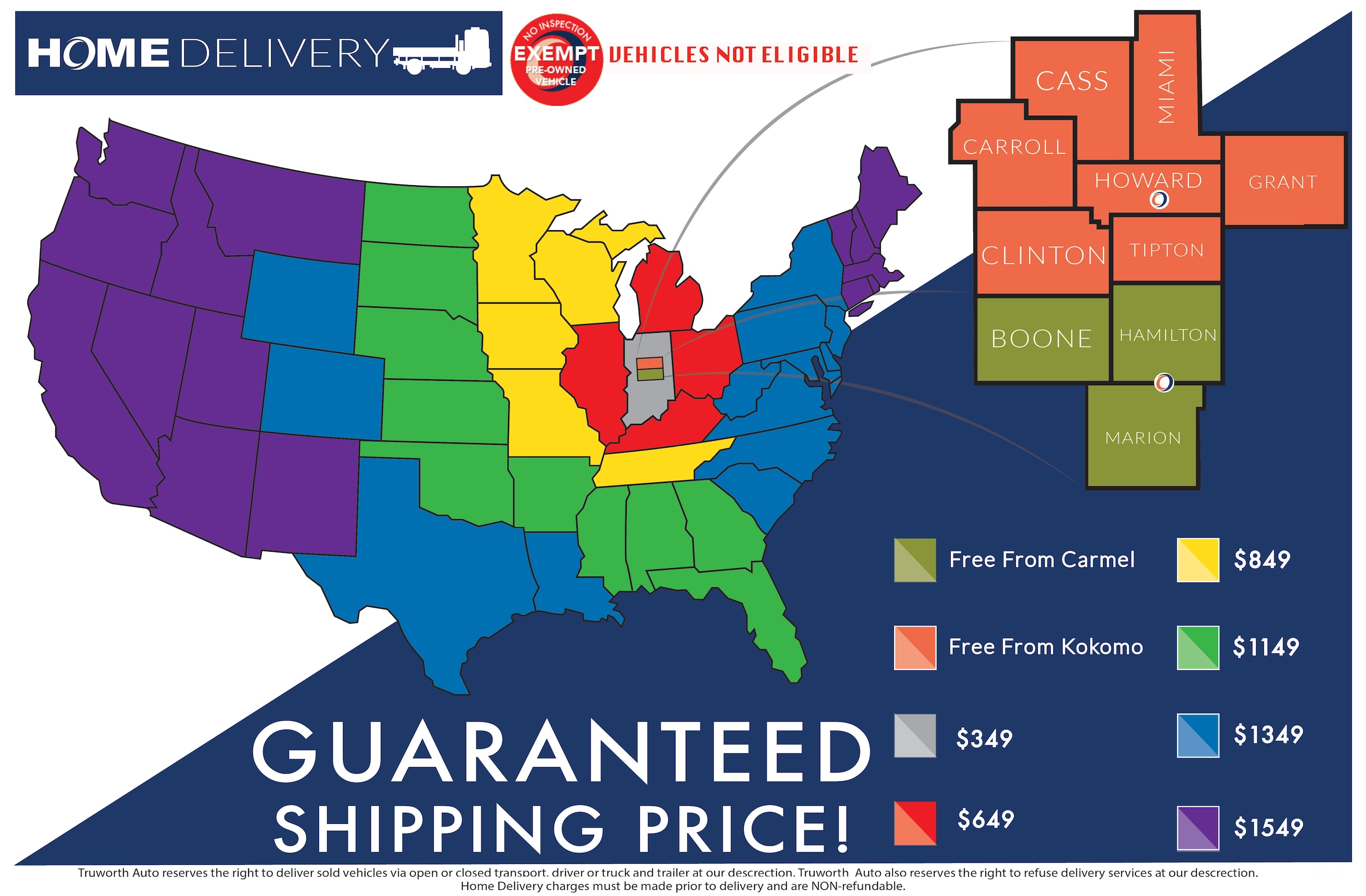 HOW IT WORKS
Select your vehicle from our inventory.
Submit a form within our Contact Us page.
A specialist will be in touch with you within 24 hours to finalize details.
*Home delivery charges are non-refundable if the is complete.
*Home delivery does not require the completion of a purchase.
*Exempt cars are NOT ELIGIBLE for home delivery.
Please call us if you have any questions about home delivery.
TruWorth Auto Carmel
(317) 853-6700
TruWorth Auto Kokomo
(765) 459-7109