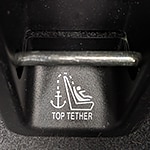 As a parent, you are responsible for the safety and well-being of your child. It doesn't have to be difficult to find the right car seat for your child, but you'll have to take some time to do your research. You will want to know your child's height and weight, to make choosing easier.
The point of a car seat is to keep your child safe in the event of an accident. The car seat needs to position your child so that the seat belt holds them safely, without crossing their body in the wrong area. For infants, you will want to find a car seat that meets or exceeds the requirements in your state.
Car seats are designed to keep your children safer while in a vehicle. At TruWorth Auto in Indianapolis, IN, our service center can talk to you about the best placement of your car seat, and how to choose the right one.